Puppy Playtime/Social Hour
Socializing Your Dog for A Happier Healthier Lifestyle
Our Apologies, Social Time is Currently Suspended
Social Time – Available on Saturday
What is Social Time? Social time is the most important part of a puppy's development. This is when a puppy learns his cues from other dogs on how to behave, what is appropriate and what is not. Check out this useful article from the ASPCA. Dogs attending Puppy Play Time or Doggie Happy Hour will need to have the below forms on file.
Puppy Play Time
We offer Puppy Play Time for puppies under 6 months old to meet and play with other puppies while under the watchful eye of their owners. Please note: owners must stay with their puppy. Puppies must be at least 10 weeks old, and puppies over 16 weeks old must have a current rabies vaccination.
Have you just gotten your puppy? Download this free book from Dr. Ian Dunbar: After You Get Your Puppy.
Haven't gotten your puppy yet? Here is Dr. Ian Dunbar's book for preparing for your new fur baby: Before You Get Your Puppy.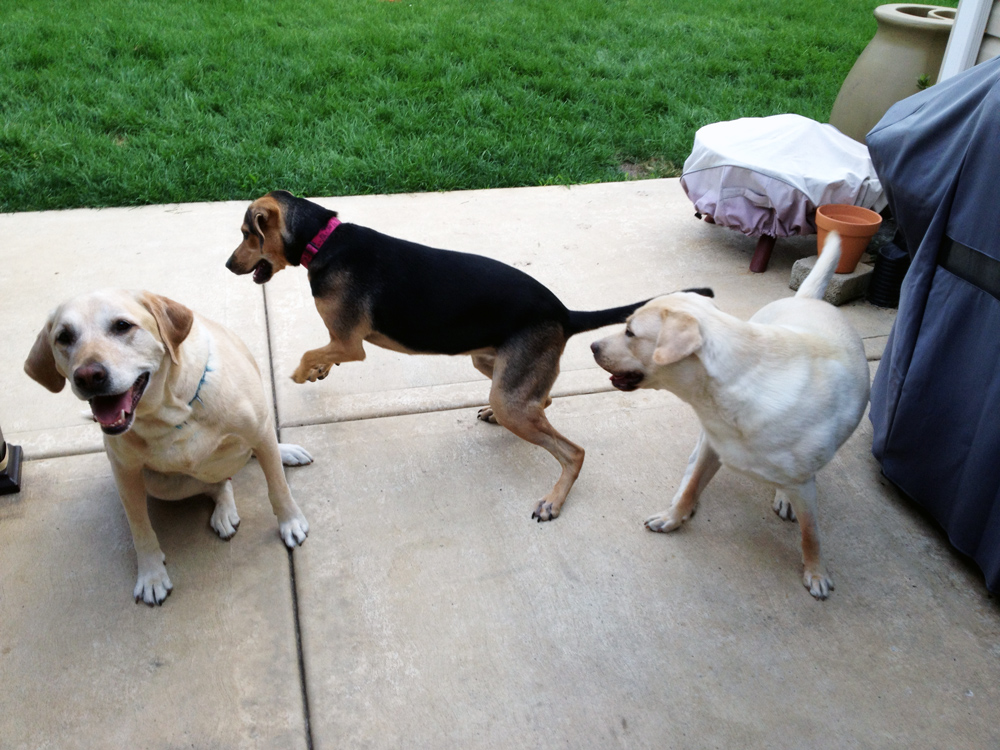 Doggie Social Hour
Doggie Social Hour is a time dedicated for dogs to interact with other dogs while being attended to by their owners. Depending on the play groups, multiple areas may be arranged. Please note: owners must stay with their dog at all times. Only one dog per owner is permitted during Doggie Social Hour. Dogs attending Doggie Social Hour must be current on vaccinations.
Social Time Pricing
Puppy Play Time and Social Hour (Saturday 10:00a.m. – 12:00p.m.): $10.00/Two Hours
Forms: