Dog Daycare
A Fun Way For Your Dog To Spend the Day.
About Doggie Daycare
Our doggie daycare is a place your dog can come to play with other dogs while you are at work, running errands or just need to clean the house! We have multiple play areas in our air-conditioned and heated facility to place dogs in groups of similar play styles. Many dogs come to daycare to burn off excess energy and therefore are less destructive. Others come because their parents work or have appointments and can't run home to take them out to go potty. Some dogs come to socialize with other dogs, especially their new best friend!
The Enrollment Process
Your dog's first day is part of the enrollment process, starting with how they interact with the staff. Don't worry, it's okay if they don't like getting their teeth brushed or nails trimmed. Next, your dog will individually meet other dogs so we can observe your dog's play style and personality. Your dog is then slowly introduced into an appropriate play group. Play groups are adjusted throughout the day as dogs come and go, as well as when dogs' energy levels change.
We are able to work with many accommodations such as food/treat restrictions, barrier frustration and separation anxiety. We also use basic cues such as "sit", "stay", "back", "off" and "leave it" with positive reinforcement while dogs are in our care. Many of our clients have reported improvement in behavior after repeated daycare visits.
We do ask that you schedule your dog's first day so that we are able to place your dog with an appropriate play group. In some cases, dogs do not enjoy daycare on their first day and we will provide consultation on whether to continue with daycare or check out other daytime options for your dog. Most dogs who are shy on their first visit find by the third visit they quite enjoy coming to daycare!
What Does My Dog Do All Day?
Dogs start out the day with group play. Our staff is trained in reading dog body language and will redirect dogs if they become overly excited or exhibit any possessive behavior. During the morning, the staff will also engage in interactive play and games with the dogs to provide additional mental stimulation. Early afternoon is rest time and most dogs nap during this period. Play begins again mid-afternoon. Play groups are often adjusted based on energy levels during this time frame. Fresh water is provided throughout the day and lunch is fed to those who bring it. Dogs regularly go outside for potty breaks and when the weather is nice, additional play time!
The Doggie Depot of Virginia is enrichment focused. We have activities such as play equipment, story time, doggie massage, mini-training sessions and puzzle toys. Due to the added coordination involved, some activities may have an additional charge should you wish your dog participate. And if your dog needs a bath or nail trim while at daycare, we can do that as well! Please give us a call to check on pricing.
Important Information:
To help ensure the health of the dogs in our care, we do require the vaccinations listed below:
Rabies
Bordetella (Kennel Cough)
DHPP (or DAPP)
Leptospirosis (may be combined as DHLPP)
Puppies do have to be at least 16 weeks (four months) old to attend daycare. Also, to aid in preventing "accidents" as well as to avoid the hormones puberty brings, we do require puppies over seven months old be spayed or neutered.
Daycare Pricing
Rates are as follows (Passes are valid for 90 days from date of purchase) *New rates begin September 10, 2023:
Daily Rate (5 hours and over): Current $30.00/Day – New $32/Day
Half-Day Rate (Up to 5 Hours): Current $18.00/Half Day – New $19.00/Half Day
Five Day Pass: Current $140.00 ($10.00 Savings) – New $150.00 ($10.00 Savings)
Ten Day Pass: Current $266.00 ($34.00 Savings) – New $285.00 ($35.00 Savings)
Twenty Day Pass: Current $505.00 ($95.00 Savings) – New $540.00 ($100.00 Savings)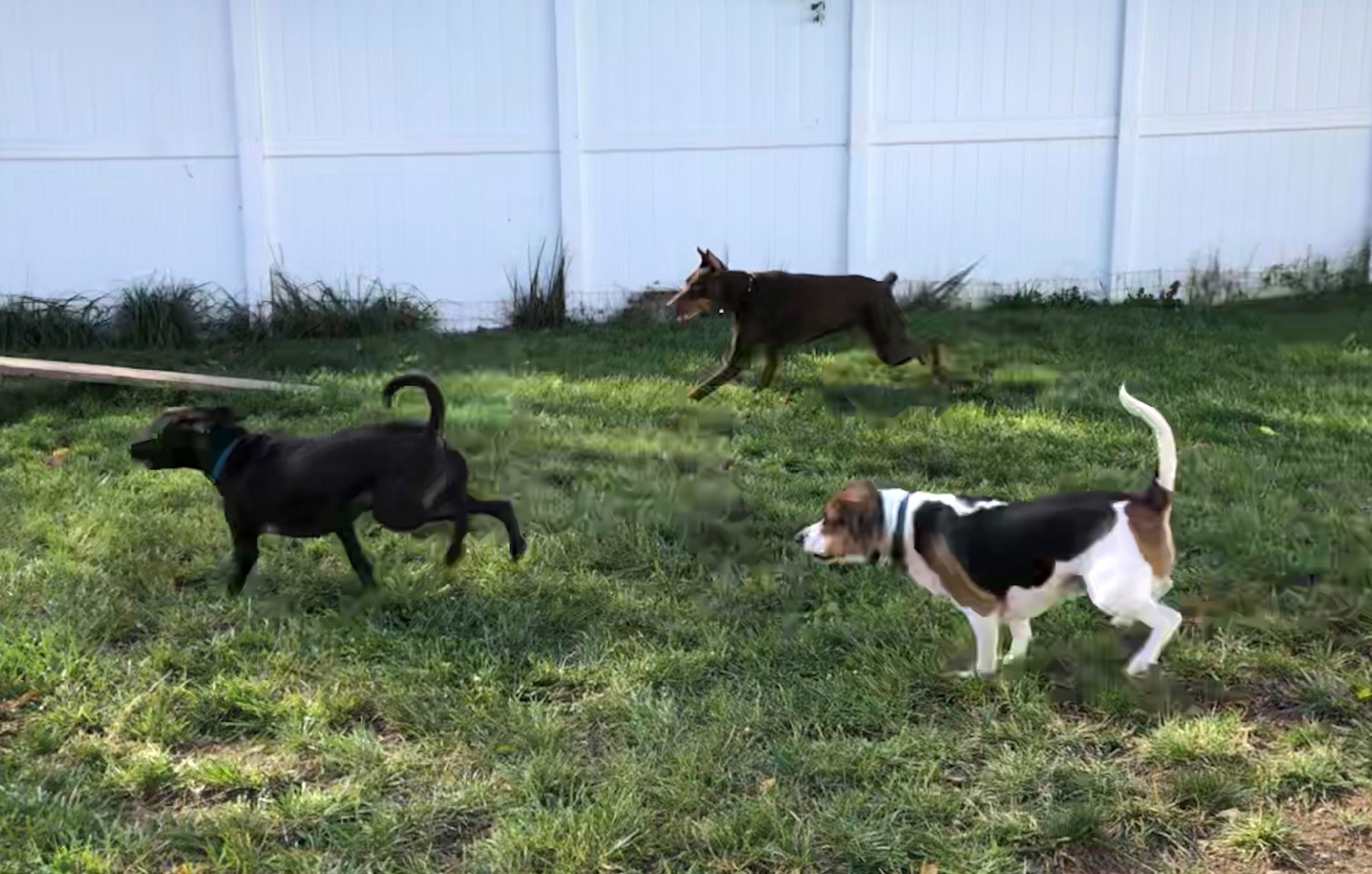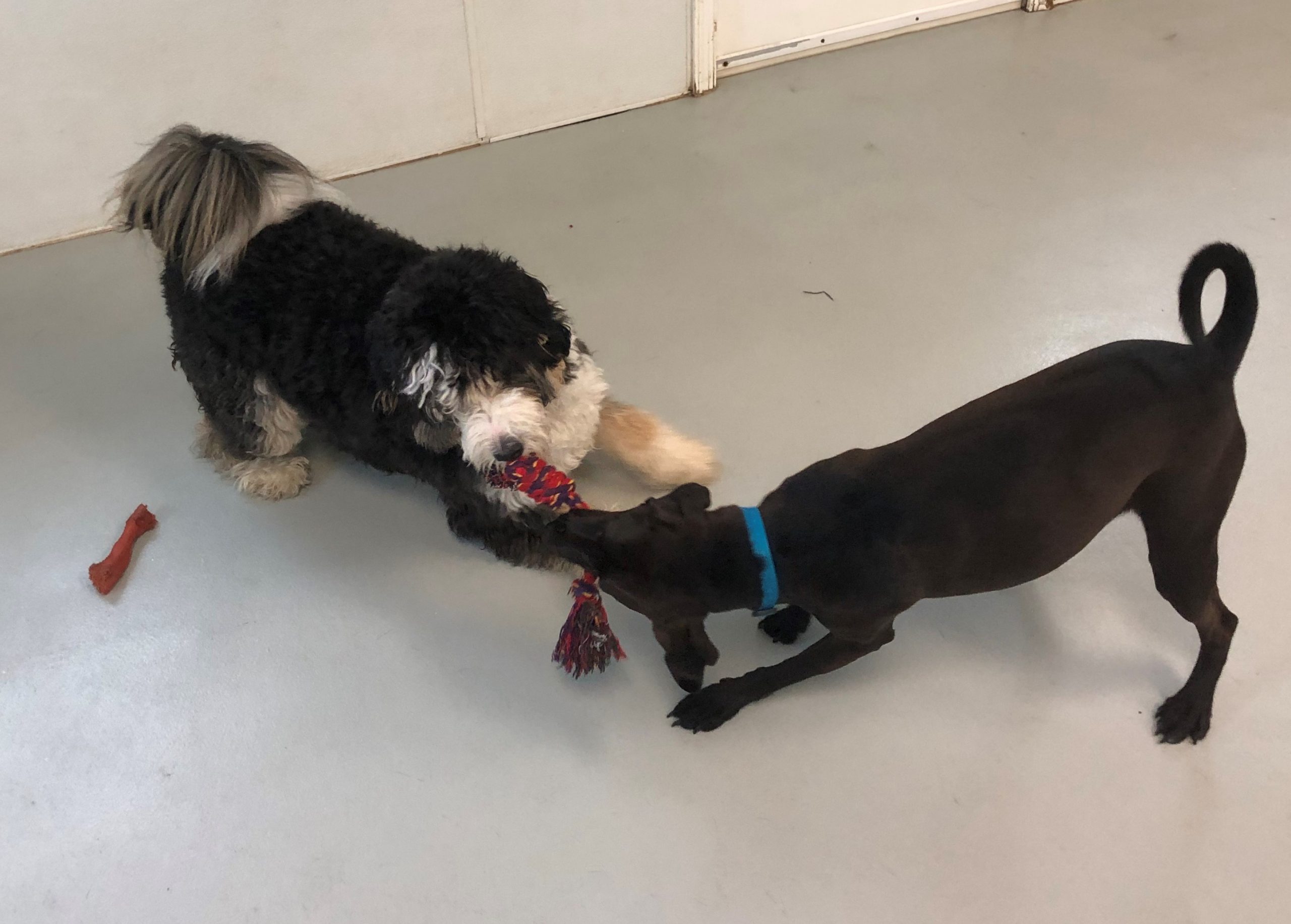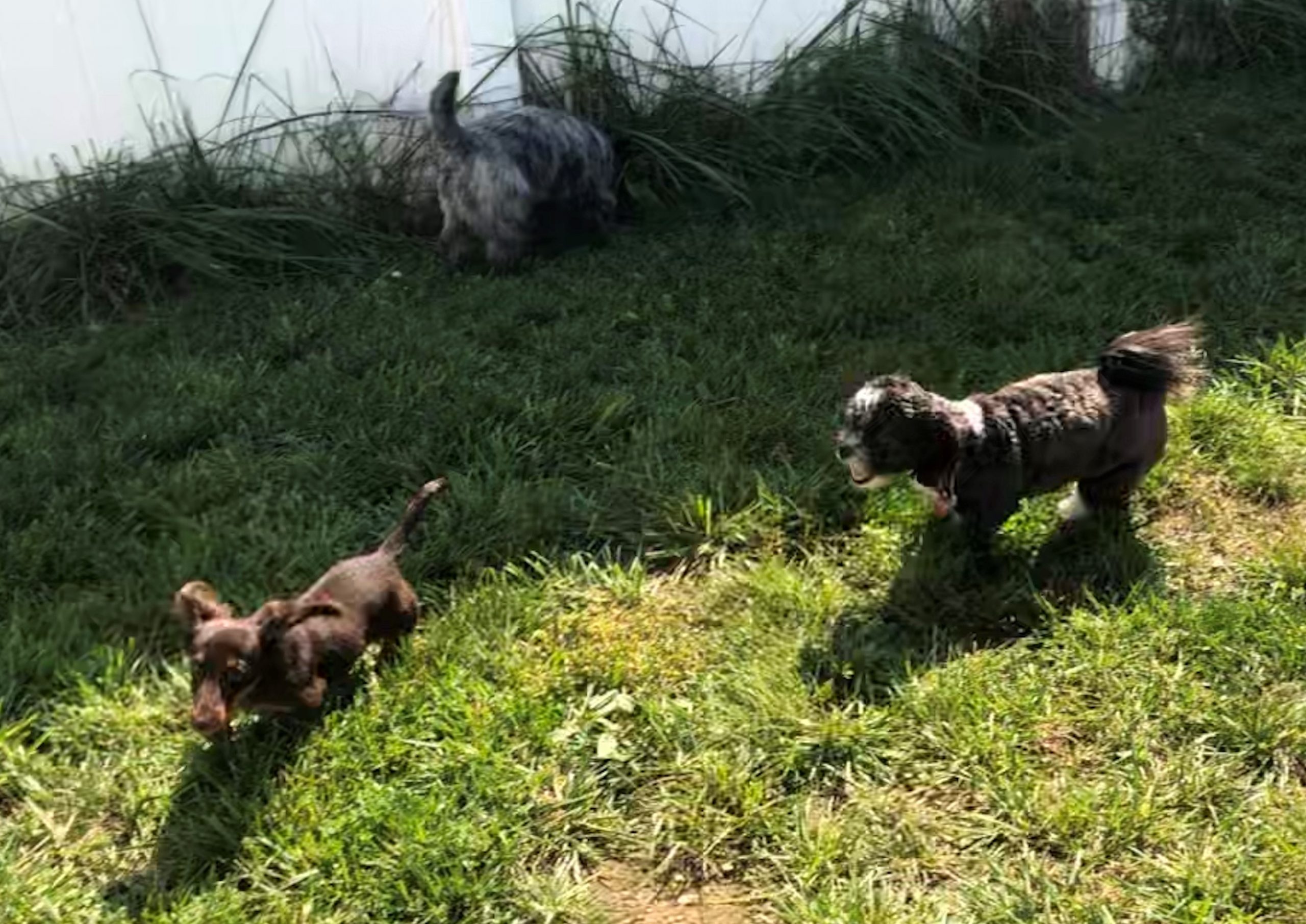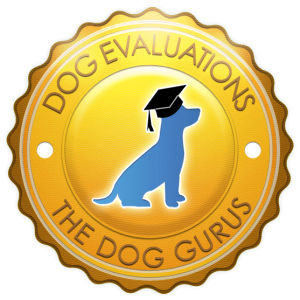 Forms and Documentation
We ask that you schedule your dog's appointment at least 48 hours prior to your dog's first day of daycare, (their evaluation day). Due to our specialized care, we typically can not accommodate same day requests for first time visitors. Prior to your scheduled appointment, the following forms will need to be completed. Please complete them to the best of your ability, we understand not all information may be available, especially for rescued dogs. There is no right or wrong answer to any question, nor will your dog be excluded from daycare solely based on your application, unless they are over seven months old and still intact or missing required vaccinations. Forms may be returned by email to info@doggiedepotva.com or brought on your dog's first day. There is a $30.00 non-refundable evaluation fee for each dog. This fee will be applied towards your dog's first day of daycare. Due to limited space, same day cancellations and/or not showing for a reservation or evaluation may result in a $30.00 scheduling fee.
Please contact us to take a tour or schedule an appointment.
*Beginning September 10, 2023, the evaluation fee, same-day cancellation and no show fee is $32.00 for each dog.