Dog Training
We provide training for dogs of all ages and breeds.
Force-Free, Fear-Free Training for Your Dog!
The Doggie Depot of Virginia provides training for dogs of all ages, from 10 week old puppies to senior dogs, including basic manners such as puppy nipping, sit, down, stay, off, leave it, drop it, loose leash walking and settle in place. We can also work on more advanced behaviors such as walking, settle and leave it with distractions and greeting people. Our Head Trainer's specialties are working with anxious and leash reactive dogs.
Puppy and beginner courses are typically six weeks in length and sessions are one hour long. Due to high demand, please be ready to commit to the full six weeks at time of commencement. For older dogs with specific behavior concerns, we will create a personalized training plan to target desired behaviors and reduce or eliminate unwanted behaviors. The training plan may be short-term but for best results, training plans will evolve throughout your pet's curriculum. There is an ongoing partnership between the trainer and pet owner. The trainer will provide ongoing mentoring to reinforce the training at home.
Our training is force-free using positive reinforcement methods such as treats and praise. We won't use any tools that may injure or harm your pet in any way such as choke, prong or shock (also known as e-) collars. To learn more about how these tools may harm your dog, please read more about force-free training here.
For more information about our training classes, please contact us.
We will provide a customized plan for you and your dog based upon your goals and your pet's needs. Please contact us to make an appointment for a consultation.
All dogs attending training will be required to provide proof of current vaccinations, and complete the following forms:
We train utilizing force-free methods, such as treats and praise, rewarding the wanted behaviors. We do not utilize or allow any aversives, including leash jerks, martingale, prong, choke or shock collars, also known as e-collars.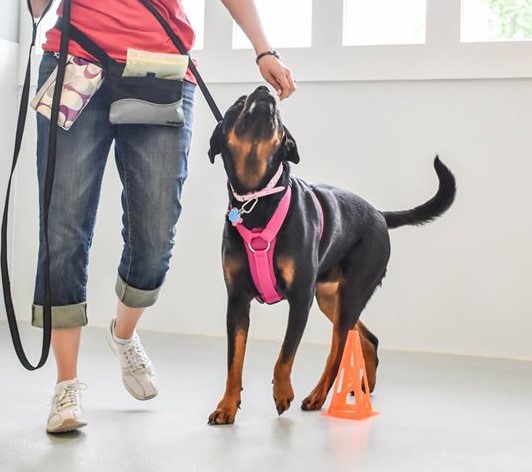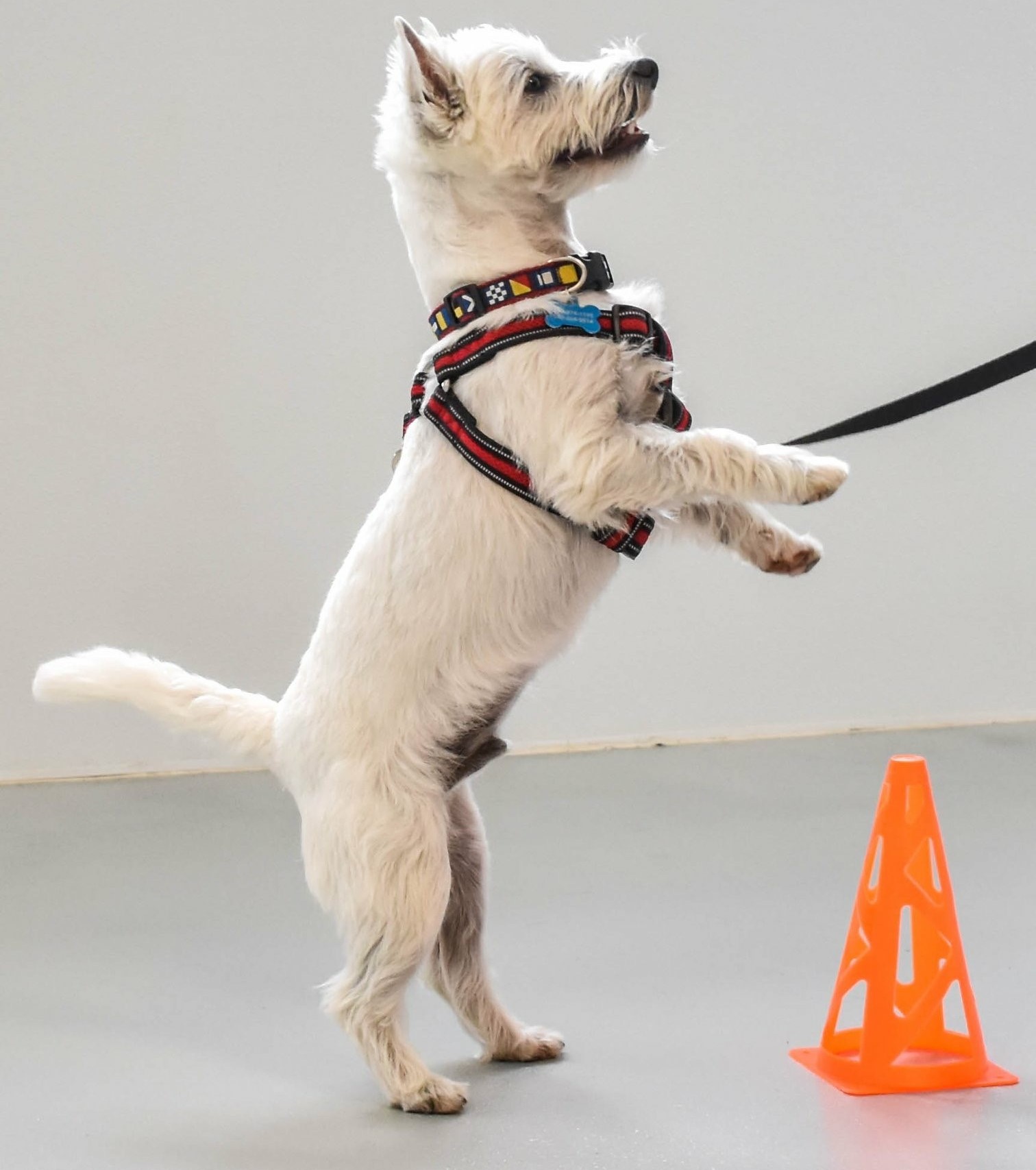 "I've been bringing my pup Grizz to train with Laura for a good few weeks now and I have nothing but good things to say! She is so patient, knowledgeable, kind and very good at what she does. Half the training is really training ME haha! She gives very clear instructions and is always so happy to answer all my many questions. I am so happy with her dog training service. If you have a dog of any size and age she is your go to person to help train the best companion!" – Meredith (Google Review)