Bios
Meet Our Devoted and Experienced Team Members
Laura Schleef
Owner and Head Trainer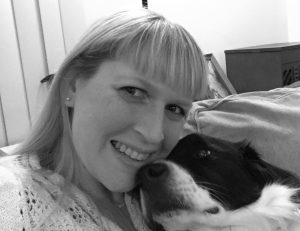 Laura opened the Doggie Depot of Virginia in 2017. She spends time at home with her German Shepherd-Beagle mix, her Border Collie mix and her new Australian Shepherd puppy. Some day, she would like to own an Irish Setter. Animals are sometimes drawn to her, including a groundhog that tried to take shelter in her car engine.
Lily joined the Doggie Depot team in 2018. She has 5 dogs at home, including a Beagle, Treeing Walker Hound, Lab mix, Dachshund mix and a Husky mix. She also has a cat. She will argue one of the dogs and the cat aren't hers. Her favorite breed is the American Pit Bull Terrier and someday she would love to open a dog sanctuary.
Tori Wysocki
Dog Daycare Supervisor
Tori started with the Doggie Depot in 2022. Tori has two dogs at home, a deaf Pit mix and another bully mix puppy. If she could have any breed, it would be a Great Dane. When not working, they try to drag her away from her studies.
Josh McMichael
Dog Attendant and Key Holder
Josh started with the Doggie Depot in 2022. In his downtime, he enjoys spending time with his friends and his German Shepherd, who likes to chase and torment the cat. He'll be joining the ranks of studying for his Bachelors Degree soon, but first he has to decide which school to attend.
Alexis Drosselmeyer
Dog Attendant
Meet the one of our Alexis'. Alexis recently started with us. She has two dogs, a Husky/Malamute mix, who you may have seen in daycare, and a Boxer/Australian Cattle Dog mix. Also a student, she is currently studying for her Bachelors Degree.
Introducing another Alexis! Alexis began with us recently. She has five dogs at home. From largest to smallest, a Great Pyrenees, a Husky/Keeshond mix, two Corgis and a Sheltie. Our employees like to learn. She recently became certified as a Veterinary Assistant.