Bios
Meet Our Devoted and Experienced Team Members
Laura Schleef
Owner and Head Trainer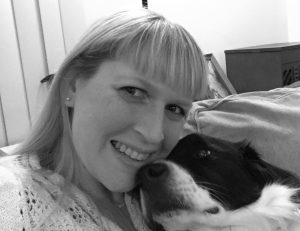 Laura opened the Doggie Depot of Virginia in 2017. She spends time at home with her German Shepherd-Beagle mix, her Border Collie mix and her new Australian Shepherd puppy. Some day, she would like to own an Irish Setter. Animals are sometimes drawn to her, including a groundhog that tried to take shelter in her car engine.
Lily joined the Doggie Depot team in 2018. She has 5 dogs at home, including a Beagle, Treeing Walker Hound, Lab mix, Dachshund mix and a Husky mix. She also has a cat. She will argue one of the dogs and the cat aren't hers. Her favorite breed is the American Pit Bull Terrier and someday she would love to open a dog sanctuary.
Marissa Dobrick
Assistant Manager
Marissa began with the Doggie Depot in 2020. She has a Yorkie, Pit mix and cat at home. She loves American Pit Bull Terriers. If you would ever like a picture of your dog, ask Marissa. She takes selfies with all our daycare dogs.
Karla Short
Lead Dog Attendant
Karla started with the Doggie Depot in 2021. She recently lost one of her Chihuahuas as well as her Dachshund mix, leaving her with one Chihuahua. She would love own a German Shepherd Dog. If you didn't already know, Karla is the world's biggest Michael Jackson fan.
Kody Kendrick
Dog Attendant
Kody started with the Doggie Depot in 2021. He has 2 dogs at home, a Lab and a Shephard mix. If he could own any breed, it would be a Borzoi. In his spare time, he works on multi-media.
Katie Gunston
Dog Attendant
Katie started with the Doggie Depot in 2022. She has a husky/hound mix and a staffy mix at home. Her favorite breed is the Akita Inu. If you ever need hockey lessons, ask Katie! She was almost played professionally and trained for the Olympics.
Tori Wysocki
Dog Attendant
Tori started with the Doggie Depot in 2022. Tori has three dogs at home, an English Bulldog, a Pit mix and another bully mix. If she could have any breed, it would be a Great Dane. She's able to keep up with all these dogs due to Cross-Country practice, which she coaches!